Can I afford a car loan? A guide for all car buyers.
Can you afford a car loan? Zoom Car Loans is here to help.
The Zoom Car Loans application process is quick, easy and personalised however before applying, you should stop and ask yourself 'Can I afford a car loan?'.
If you answered yes, then read on to find out more about how the finance world determines if you can afford a car loan.
Owning your own car brings a huge sense of freedom and convenience. But there's no denying that a car isn't a cheap purchase, which is why the large majority of Australians who purchase a car will take out a car loan.
It seems like it should be a simple yes or no response, however there are many factors that are taken into consider before being able to give an answer.
The first factor should be self-determined. Ask yourself questions like, do I think I can afford the additional weekly expense of repaying a car loan? Can I afford the ongoing expenses of owning a car, like fuel, insurance and servicing?
Affordability calculators – working out if you can afford a car loan
There are many online calculators that claim to work out if you can afford something like a car loan. Whilst these are a good estimate, they do not consider any of your additional personal circumstances or upcoming plans. Therefore, online affordability calculators should be used as a research tool only.
There are many other factors taken into consideration before a lender will approve you for a car loan.
One of the first things your bank, broker or lender will want to know is how much money do you receive each week? This can be money received in a variety of ways, with the most common being employment income.
Other methods include Australian Government benefits received via Centrelink, employment bonuses, rental income, interest dividends.
The next question will more than likely be in reference to your outgoing money each week. How much do all your household expenses come to?  What are your personal living expenses? Typical expenses include food, health and medications, rent, mortgage payments, childcare or school fees, telecommunications, electricity and insurances.
In its most basic form, your loan affordability is calculated by deducting your outgoing money from your incoming money.
In coming money – out going money = Money that could contribute towards car loan repayments.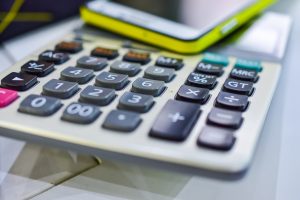 What is the Household Expenditure Measure?
Because living expenses are a crucial part of determining if you can afford a car loan, many banks and lenders also use HEM (Household Expenditure Measure) to determine what your living expenses should be. HEM estimates what your household living expenses should be, based on information supplied in the Australian Bureau of Statistics survey data, from people with a similar household to you. The Australian Government's Money Smart website has an excellent budget template tool that will help you work out where your money is going as well as simplify your budget.
The information you supply in your car loan application will be compared against the information calculated using the HEM. If they match, that's great news. If they don't, the lenders will want to know more information from you including evidence of what your expenses are.
If you don't use a broker, a lender could simply decline your application without any attempts to find out further information.
Choosing the best vehicle for your lifestyle and budget
Zoom Car Loans suggests researching what type of car is best suited to your lifestyle and budget before you apply for a loan. This will give you an idea of the approximate amount you want to borrow and make the loan application process significantly faster. Be flexible and realistic with your expectations.
For example, if you have 3 children, a brand new, red, manual Mazda Neo for $19,000 might not be the best option. Instead, a second hand navy blue Holden Captiva with extra boot space for $10,990 might be the perfect fit.
The lower the purchase price, the higher your chances are of being able too afford the car loan.
As part of our service, Zoom Car Loans brokers will help you find the car best suited to your lifestyle, personal preferences and approval amount. To help our client's truly get the best deal possible, we provide vehicle sourcing as a complimentary service.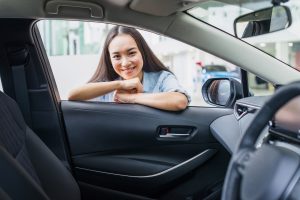 Using a broker to get you the best deal
Zoom Car Loans practices responsible lending. We will not offer you a car loan if we deem that you cannot afford the repayments in addition to your necessary weekly expenses such as housing, amenities, food and caring for children.
Our streamlined application process means that we can give you a good indication of your borrowing capabilities within the very first phone call. Your broker will ask you a few questions about your current financial commitments and personal circumstances. Based on the information you provide, they will advise you if they can offer finance pre-approval.
To avoid disappointment later in the application process, be honest with your answers during this phone call. Your broker will then request copies of your banking to qualify your income and expense information. They will use this information as part of your final application that they will put forward to our panel of lenders.
As Zoom Car Loans work with over 30 bank and non-bank lenders Australia wide, we really are your best chance of getting approved for a car loan that you can afford.
To get started on an obligation free application, call 1300 138 273 or apply online at www.zoomcarloans.com.au/apply-now
Author
---
YOU MIGHT ALSO LIKE THESE