CENTRELINK AND PENSIONER LOANS
If you think being on Centrelink means car loans are out of reach for you, think again. Zoom Car Loans can provide car loans and finance for people who are receiving Centrelink benefits or pensions. As an experienced broker, we know what's involved in getting the lenders to say yes. Once approved, we can provide you with flexible, fixed rate repayment options. You'll be behind the wheel and driving away before you know it.
Streamlined
We have a highly streamlined pre-approval and settlement process.
Personalised
Personalised terms and repayments to suit your budget and lifestyle.
Proactive
Let us know your vehicle requirements and we will help with the search.
Obligation-free
All Centrelink car loan applications are completely obligation free.
Do I meet the minimum income requirements?
As all credit providers work on a basic principle of affordability, to be approved for a loan, applicants must meet a minimum income amount of $800 per fortnight.
This minimum amount can be solely from Centrelink payments or can include employment income as well.
This minimum amount has been put in place to protect the borrower. It is the minimum amount that the lenders deem the borrower can comfortably make their loan repayments, while still being able to afford basic living expenses such as groceries, bills, rent, etc.
Although these measures tend to be very accurate, they do not take personal circumstances and habits into consideration.
You should always look at your own spending habits and budget to ensure you will be comfortable with any additional borrowing.
Here at Zoom, we are able to assist the large majority of Centrelink customers, however, please note that if you are solely receiving a New Start Allowance, Youth Allowance, or Austudy, unfortunately these aren't accepted income forms to qualify for a loan.
Our finance specialists work on your behalf to do everything possible to secure a loan for you, so be sure to contact us to speak further about your current circumstances if you're unsure.
How much can I borrow?
Zoom Car Loans are a team of finance brokers, who work on your behalf to find you the best deal possible. This means we do not have any set loan amount.
The amount you can borrow will be depend on which lender we are able to go through, based on your personal circumstances.
During the application process, your broker will ask you how much you are wanting to borrow. Your finance specialists will then work with our panel of lenders to secure an offer. To avoid disappointment of not getting a car you have your eyes on, we always encourage you to obtain a pre-approval for an amount you can afford and then look for a suitable vehicle within your approval limits. Zoom Car Loans finance packages allow for both dealer and private sale vehicles.
How can I prepare for my application?
Before applying for a car loan, there a few things you can do to heighten your chances of gaining a quick approval offer. A key part of your application involves credit providers verifying your current financial situation. This is a requirement of the law, so to avoid any delays, we encourage you to check and prepare the following before applying:

Ensure your recent banking conduct is at an acceptable level (avoid overdrawing your account, ensure no direct debit payments are dishonoured, cancel any debits that are no longer current, avoid gambling transactions and withdrawing all funds the day you receive your income).

Make sure your rent/board/mortgage payments are up to date. Most financial institutions will complete a residential check.

Having defaults is OK! However, it always helps if you can show the financier that you are aware of them and have made arrangement to pay them off or resolve them.

Be truthful. Financial institutions have access to many tools to check the accuracy of the information that has been supplied.
We help you get approved.
We get it. Life is rarely the smooth ride we would like it to be. A small financial mistake in your past or an unexpected change in circumstances can cause your credit rating to take a hit. This can make it hard to get the tick of approval for a car loan.
At Zoom Car Loans, we have a team of highly skilled and experienced brokers who take the time to learn your story and then advocate on your behalf to get you approved. We know exactly what the different lenders are looking for, so are your best chance getting approved.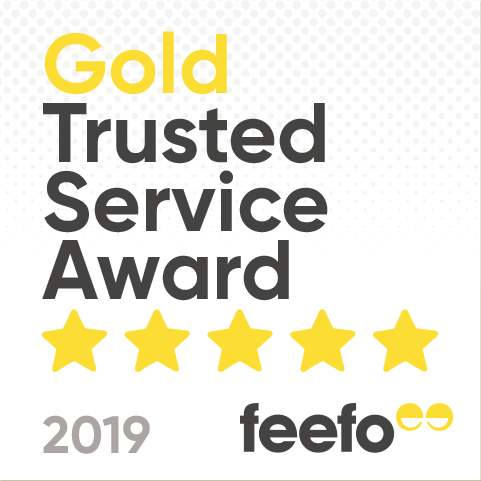 You should always check your options before you accept a loan and ensure that you use the free resources available throughout Australia to assist you when borrowing funds of any nature.
For information about other options for managing bills and debts, you can ring 1800 007 007 from anywhere in Australia to talk to a free and independent financial counsellor.
Alternatively,

contact

our friendly team to discuss your options.
At Zoom we pride ourselves on our personalised and friendly customer service. We also constantly seek feedback from our clients and are proud of our 2018 5 Star Gold Trusted Service Award, issued by Feefo. Here's what some of our recent clients had to say.
Kathleen. O
NSW
"Polished, caring customer service – an amazing outcome! Professional, courteous, helpful, intelligent, patient, accommodating, kind - and ultimately successful in assisting me to secure the vehicle and terms I was looking for. Totally outstanding - customer service at its best."
Dana. W
QLD
"I recently applied through Zoom and the process was fast and customer service great! It was easy and stress free and I will definitely go through them again when applying for a car loan!"
Timothy. P
QLD
'All staff were so helpful from start to finish. Shaun who did our loan was incredible. So efficient and kept us informed. We have had some financial problems in the past, but you didn't judge us on that. The whole process was so simple. We love our new car! Thank you so much! Will recommend you and use you again in the future! '
Tamekka. L
SA
"The process of my car loan through Zoom Car Loans was efficient, easy, knowledgeable and a very happy and exciting experience. Katie who was my consultant did an exceptional job at walking me through the process, she was understanding, kind, bubbly and even shared the same excitement as I. Katie really made this experience so special and wonderful. On behalf of myself and my little baby, you have changed our lives and - helped us for the better, thank you."