Quick and easy car loans for single parents
Zoom Car Loans help single parents get the car loan they deserve.
Owning a car shouldn't be considered a luxury, especially if you have children in your care. A car is a basic form of transport that all Australian's should be able to access.
As a single parent, a reliable car is an absolute must. You need to be able to take children to day-care, school, medical appointments and to visit friends and family. You should not have to rely on expensive public transport, taxis or Ubers just to leave your home.
At Zoom Car Loans, we help single parents get approved for a car loan.
By making one simple online application, you will gain access to a team of brokers who are on your side. They will compare your options from over 30 bank and non-bank lenders and know exactly what it takes to get single parents approved for a car loan.
If you think being on Centrelink means car loans are out of reach, think again.
Being a single parent is tough enough. That's why at Zoom Car Loans we make the car loan application process quick, easy and stress free.
Because we aren't one of the big banks, we aren't restricted to specific lending criteria. We are a team of brokers, meaning we do work with banks but we also work with a large range of non-bank lenders who are willing to give our clients a fair go. For example, many of the lenders Zoom Car Loans work with, don't require employment income as necessary first step to apply for a car loan.
Centrelink income, such as payments single payments receive, are often enough to get started on a loan application.
Another benefit of using a Zoom Car Loans broker is that we work on your behalf to streamline the application process and get you approved as soon as possible. No waiting around and wondering if you will be approved or not for a single parent car loan.
Once you apply online, a Zoom Car Loans broker will call you back within 10 minutes to arrange the initial pre-approval. This will give you the confidence that everything is looking good for your application and you can start looking for a car to buy.
Which Centrelink payments qualify to apply for a car loan?
There is a large range of Centrelink payments that qualify pensioners to apply for a car loan.
The minimum income or payment required to apply for a car loan is $800 per fortnight. This income can be received from Centrelink pension payments, employment income or a combination of both.
Many single parents receive more than $800 per fortnight from their Centrelink payments. The full list of Australian Government payments can be found on the Human Services website.

Single parents with a bad credit history
If you're a single parent with a bad credit history, banks will be very apprehensive to offer you a car loan. At Zoom Car Loans, we specialise in helping people with a bad credit history, to get approved for a loan – even if you are reliant on Centrelink income.
There are a number of factors we consider before submitting your loan application off to our panel of lenders. We take the time to learn about you, your children and why you want to apply for a car loan. No two finance applications are the same, so we don't treat them that way.
During your initial obligation free phone call, a Zoom Car Loans broker will ask you the following questions. They ask these questions so that they can piece together your story, build a strong case for you, then advocate on your behalf to get you approved.
What debts have you had in the past?
Do you still have money owing on these debts?
If you have unpaid debts, have you made arrangements to pay them back?
Do you have a recent, regular repayment history?
How much do you receive from Centrelink?
How much do you want to borrow?
What will you use the car for?
If you applied directly to a lender, you wouldn't have this opportunity and would be treated as just a number in the system and most likely declined.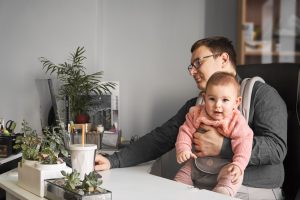 An example of how Zoom Car Loans have helped single parents get approved for a car loan.
Just last week, our broker Ben was able to help a lovely single mother get approved for a car loan. The process was so quick and easy.
Sarah, a 22 year old young mother of one, was approved for a car loan and settled the same day. She was thrilled to be able to get into a safe and reliable car much sooner than she thought possible. Now she can get out and about with her 3 year without having to worry about public transport or lifts from friends.
How to apply for car finance as a single parent
Applying for car finance as a single parent is easy with help from Zoom Car Loans. No matter where you are in Australia, one simple online application is all it takes to get started.
Several of the lenders Zoom Car Loans works with will be willing to offer single parents a loan that meets their financial circumstances. Your Zoom Car Loans broker will not only get you approved, they will find you the best interest rate available and will tailor your loan term to suit your needs.
Make sure your car finance application doesn't get heaped in with thousands of others. Let Zoom Car Loans help you stand out from the crowd and get approved for the car you want.
Apply online now or call 1300 138 273.
Author
---
YOU MIGHT ALSO LIKE THESE