How to get a car loan when you receive Centrelink payments
Yes! It is possible to get approved for car loans when you are on Centrelink. You just have to know who to ask for help.
The people to ask for help are Zoom Car Loans. With one simple online application, we will get to work on your behalf and compare your options from over 30 bank and non-bank lenders Australia wide.
So instead of making multiple applications to your bank or other lenders, you only need to make one obligation-free application with Zoom Car Loans. And for car loans on Centrelink payments, we know just who to ask on your behalf.
The first step towards a new car
Zoom Car Loans brokers know that having a car is often an important factor in taking the kids to school, gaining employment and visiting family. They will make the application process as quick and as easy as possible so you will get your new car sooner.
The first step to apply for a car loan is to submit an obligation free, online loan application.
One of our friendly team will then call you back within 10 minutes to ask a few questions and arrange instant pre-approval over the phone. Some of the questions they will ask include:
What type of Centrelink payment do you receive?
Do you pay rent? If so, how much do you pay?
What are your general living expenses?
Do you have any children in your care?
From there, you will need to supply copies of your photo identification and proof of payments you receive from Centrelink. We will then get to work on your behalf, to find you the best car loan approval for your circumstances.
Once approved, they will run all the details by you and you can begin test driving!
The minimum income requirements
Zoom Car Loans are able to assist the large majority of Centrelink customers however minimum income requirements apply.
The minimum income required to apply for a car loan is $800 per fortnight.
This income can be received from Centrelink payments, employment income or a combination of both.
This minimum amount has been put in place to protect the person taking out the loan. It is the minimum amount that the lenders deem the borrower can comfortably make their loan repayments, while still being able to afford basic living expenses such as groceries, bills and rent, etc.
Therefore if you are solely receiving a New Start Allowance, Youth Allowance, or Austudy, unfortunately these aren't accepted income forms to qualify for a loan. This is because the payments received do not meet the minimum income requirement of $800 per fortnight.
How much Centrelink clients can borrow
There is no set amount Centrelink clients can borrow to purchase a car. The amount Centrelink clients can borrow will be depend on the type of car that is being purchased and the lender which provides the finance approval.
During the loan application process, your broker will ask you how much you are wanting to borrow and will then do their best to get you approved for this amount.
It's OK if you don't know exactly what car you want to buy. Zoom Car Loans finance packages allow for both dealer and private sale vehicles and the final loan amount will be determined once you find a car to purchase. This is just one of the many benefits of using a broker for your loan application. We are completely flexible and work of your behalf.
Preparing for your loan application
Zoom Car Loans will do everything they can to advocate on your behalf, so you are approved for a car loan. However there are a few things you can do before applying that will improve your chances of getting a quick loan approval.
A key part of your application involves the panel of lenders verifying your current financial situation. This is a requirement of the law, so to avoid any delays, we encourage you to check and prepare the following before applying:
Check your recent banking conduct is at an acceptable level.
Avoid overdrawing your account, ensure no direct debit payments are dishonoured, cancel any debits that are no longer current, avoid gambling transactions and withdrawing all funds the day you receive your income.
Make sure your rent/board/mortgage payments are up to date. Most financial institutions will complete a residential check.
Having defaults is OK! However, it always helps if you can show the lender that you are aware of them and have made arrangements to pay them off or resolve them.
Be truthful when you speak to the Zoom Car Loans broker. Financial institutions have access to many tools to check the accuracy of the information that has been supplied.
Following the above guidelines will help you get approved for a car loan when you are receiving Centrelink payments.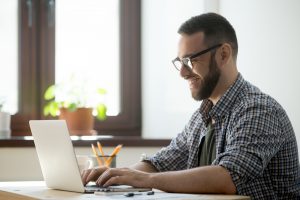 Apply now for a Centrelink car loan
As a team of highly experienced brokers, Zoom Car Loans know what it takes for the lenders to approve a Centrelink customer.
Take the first step and contact Zoom Car Loans to find out what car loan options are available to you.
Call 1300 138 273 or submit your obligation free enquiry via the Apply Now page.
Author
---
YOU MIGHT ALSO LIKE THESE